Welcome to the era of the hybrid team. We are looking at the top challenges for hybrid teams and how to overcome them.
Changes to workplaces, initially driven by a pandemic, and then embraced by some employees searching for more flexibility and a different work life balance, means that you may find yourself in a permanent hybrid team.
Hybrid teams have some employees located in the same physical location or 'office' with others working remotely.  For some people the remote work may be full-time whilst other team members may 'yo-yo' between spaces, and there will be those who are permanently back in the physical workplace.
This hybrid shift brings with it real challenges for individuals, teams and their managers. 
We will all benefit from some top tips on navigating the potential pitfalls of hybrid team working.  Not many of us will have a depth of experience to draw on, and it is worth acknowledging what needs to happen to achieve long term success.
DCo have created a Model For Optimum Performance of a Hybrid Team.
It identifies four critical factors for optimum hybrid team performance:
Orientation
Relationships
Monitoring
Collaboration
Optimum performance occurs when 3 core factors exist in balance within a team, that also enables collaboration to occur. A dip or failure in one aspect of hybrid team working, will impact individuals and the team more significantly than is they were located together.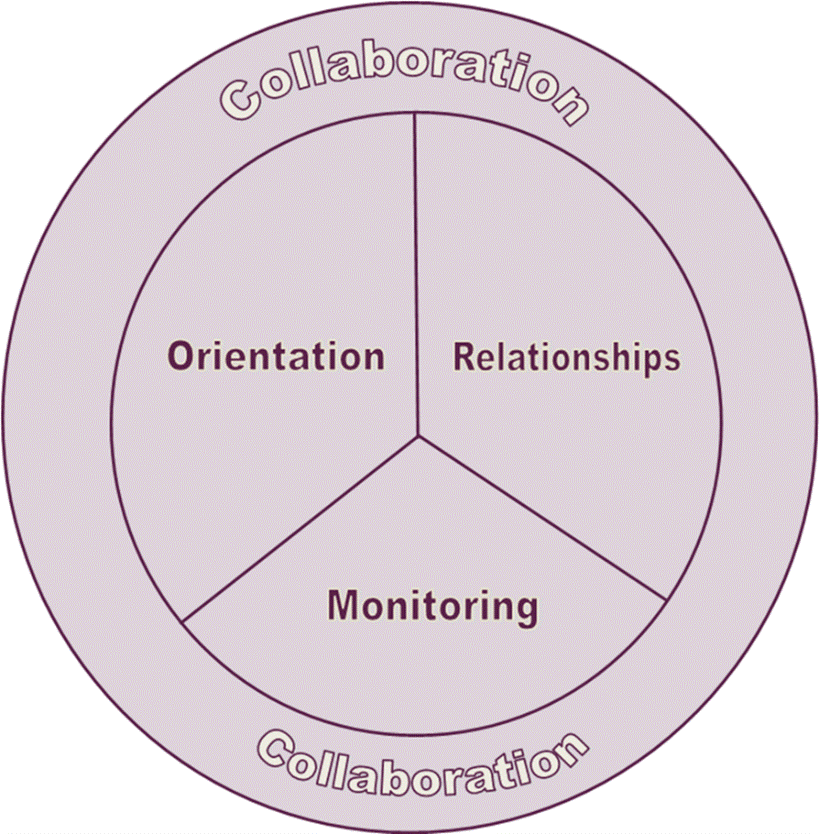 Hybrid team managers are critical to getting the balance of these factors right.  They have to create practices and protocols that ensure all employees are in synch, regardless of their location and visibility.
This will require the introduction of new processes and ways of working that are not necessary for a team working in the same workspace.  To be successful, there must be a dialogue with the team to build fairness and appropriate flexibility into the workflow.
At DCo we have listened to the challenges being experienced across sectors, and have identified a number of considerations for managers in each critical factor to help ensure a hybrid team can maintain its success.
Download the complete Optimum Performance Guide