A Team Space in the Pembrokeshire Coast National Park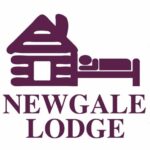 Our residential facility is a perfect space to bring a team or large group for an unforgettable development experience.
The space is tucked away in the picturesque countryside of Pembrokeshire, and it offers the perfect blend of development, adventure and team building opportunities. It provides us with a brilliant base to hold residential team events that are tailored and make a lasting difference.
Newgale Lodge is a bunkhouse and group venue run by DCo to provide us with a brilliant base to hold group residential programmes exactly the way we plan them with accommodation, dining, meeting and group spaces set in a secluded, rural setting.
The site is perfectly set up for group residentials with interesting places to learn and to socialise. Teams eat together in our 'Cow Shed' Restaurant and indulge in outdoor eating experiences using our wood-fired pizza oven and group BBQ areas. Our conference room has magnetic and write-on walls for interactive learning and reviews to take place.
The best thing about having our own team space – is that we know it inside out, and we can provide it to you with exclusive use. It provides teams with fantastic development experiences that are uniquely designed to achieve the outcomes the team needs.
Bringing People Together – One Event at a Time
Newgale Lodge - A Great Team Space
Exclusive Use
Large groups can enjoy an immersive and experiential event in a space that is booked to be entirely theirs for the time they stay. The residential experience can stretch, unify and engage all members of a team, and being the only guests enables groups to get the maximum benefit out of being together, without any distractions or limits.
Tailored Activities
The options for building a group stay at Newgale Lodge are limitless. We craft the experience that group's need, and we have over 20 years of experience of providing bespoke team development events and programmes in the unique Pembrokeshire countryside. Simply put, we know the place inside out, so we can really focus on making sure that your group has the lasting team experience that you need. Group stays at Newgale Lodge leave a lasting impression and really do make a long term difference.
The Team Experience
Our bunkhouse provides an ideal setting for team building and development activities. Sleeping in bunks, sharing communal spaces, dining together and participating in group activities creates an atmosphere of camaraderie and unity. Newgale Lodge offers en-suite dormitory-style rooms and comfortable common areas that are perfect for team residentials, learning and development, meetings and activities.
Reasons Teams Have For Booking
Achieve better team working
Improve team communication
Develop team leadership skills
Enhance problem solving and collaboration
Build stronger relationships and reconnect
Practise decision making
Build team resilience
Improve management skills
Increase personal impact
Shape team culture
Undertake strategic planning
Meeting facilitation
Team profiling
Negotiation skills
Team resets