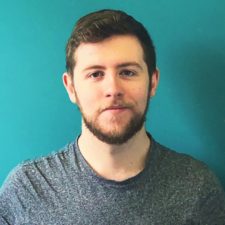 IF YOU FOUND £10 IN YOUR POCKET WHAT WOULD YOU SPEND IT ON?
Diesel for my car because its always thirsty.
WHITE BREAD OR BROWN BREAD?
Brown bread because brown is better for fried bread.
WHAT'S THE BEST THING ABOUT BEING PART OF THE DCO TEAM?
The best part of the DCo team is that it's a family. Everyone looks out for everyone else, takes an interest in each other's lives and are always friendly! It's always a happy experience coming into work knowing this team is here.
WHAT'S YOUR FAVOURITE APP?
YouTube App. I love watching videos – there is always something new to watch, lots of videos to make you laugh and happy, new music, and lots to watch to learn something new.
CAN YOU COOK?
Yes, I love all types of food and love cooking my favourite meals. .
DO YOU LIKE SURPRISES?
A big NO! I like to be prepared for everything.