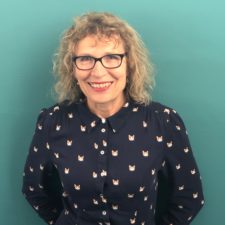 WHAT DO YOU ENJOY THE MOST ABOUT BEING A CONVERSATION STARTER AT DCO?
Each day is totally different here and each conversation with potential customers varies. I love the buzz in the sales room and I love the challenges that each day brings. There is a great atmosphere here!
WHAT FACTORS MAKE FOR A GOOD OPENING CONVERSATION?
A chirpy, bright intro to the DCo offering. NEVER mention the weather!
ARE YOU POLITE TO COLD CALLERS?
WHAT MAKES YOU LAUGH?
Upstart Crow with David Mitchel and Lisa Tarbuck – brilliantly written hilarious drama, written in contemporary/Shakespearean speak.
WHAT IS YOUR FAVOURITE SEASON AND WHY?
Spring because it signifies a new, fresh start.
WHAT IS YOUR MOST PRIZED POSSESSION?
A painting by someone whose parent played a key role in the French Impressionist Movement.