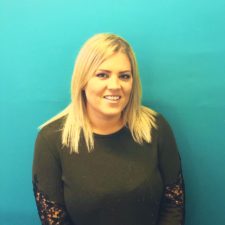 SPRING OR AUTUMN?
Spring. I love it when the flowers start to bloom, the days get longer and the weather gets warmer. I like knowing summer will be here soon.
WHAT MAKES YOU GOOD AT YOUR JOB?
I have the right balance between being determined and tenacious to get a sale and recognising who would and wouldn't be suitable for the services we offer. I think any salesperson can sell to anyone, but selling the right product or service to the relevant people makes me a better salesperson. I pride myself on my honesty and transparency when selling to a potential client.
WHAT'S YOUR SIGNATURE DISH?
BBQ chicken and bacon encased in puff pastry topped with cheese.
WHAT'S YOUR FAVOURITE BOOK?
It's not one book but a series – the I-Team series by Pamela Clare.
ARE YOU POLITE TO COLD CALLERS?
I think we all have times when we are distracted or too busy to speak to cold callers. However, when they are polite to me and are upfront about why they are calling and what they can offer me, then I am always polite to them.