We had an absolutely fantastic evening at the Personnel Today Awards, which took place on November 19th, 2019 at the Grosvenor Hotel in London.
Although we didn't win, we were honoured to have been nominated for the HR Supplier Partnership Award for our work with MBDA, and even more delighted to become a finalist in these prestigious awards.
We have a long-standing relationship with MBDA, first working with them to develop their apprentice intake in 1999. Since then, we have evolved over twenty development programmes for different requirements across the business. Our understanding of their objectives, culture and values has ensured that each initiative is tailored and aligned to their particular business need.
One current area of support is to address the challenge that they have of replacing long-standing expertise with their Graduate and Apprentice intake. MBDA wanted to increase competence in core subjects alongside the schemes. The solution had to dovetail with their 'Early Career Programme' framework and also achieve an increase in the graduate and apprentices' ability to assimilate information, respond to coaching, forge strong relationships with clients and undertake the role of ambassadors for the company.
MBDA has noted 'impressive outcomes' from the two experiential development programmes that DCo has put in place to meet this requirement – 'Lifeskills' for Apprentices is a two-part residential programme and 'GR8' is an intensive week-long programme that covers 8 core topics identified by MBDA as essential for the creation of proficient communicators, leaders and managers. Both programmes are immersive and challenging, designed to ensure that individuals learn by doing. Each is subject is approached in an interactive format that allows for rapid failure and review to achieve results.
450 Apprentices have experienced 'Lifeskills', and its success in developing the confidence and skills of individuals on return to the workplace is recognised by MBDA as a significant factor in the achievement of an 82% retention rate of apprentices since 2003.
Since its pilot in 2016, 275 graduates have completed GR8. Its design was driven by the fact that 'classroom' based modules left graduates less able to demonstrate the behaviours and self-awareness that the apprentices were after their attendance on 'Lifeskills'. GR8 includes realistic scenarios and challenging experiential experiences: presentation skills is undertaken on stage at a theatre, risk assessment and team collaboration are addressed in a coasteering sea-level traverse challenge, negotiation and project management use a real charity project and project manager interviews. Throughout, candid feedback on performance from consultants and peers is given to increase self-awareness..'
DCo support MBDA's Early Careers Induction Week with an Interaction event that begins the process of raising self-awareness and impact before Lifeskills and GR8 take place. We have also trained 230 internal mentors who support individuals whilst they are within the scheme.
For MBDA, the value is not only in the retention of graduates and apprentices but also in their demonstration of 'rounded competence' for suitability for promotion to the senior roles that require filling. They now have a 58% promotion rate within 2 years of individuals completing schemes.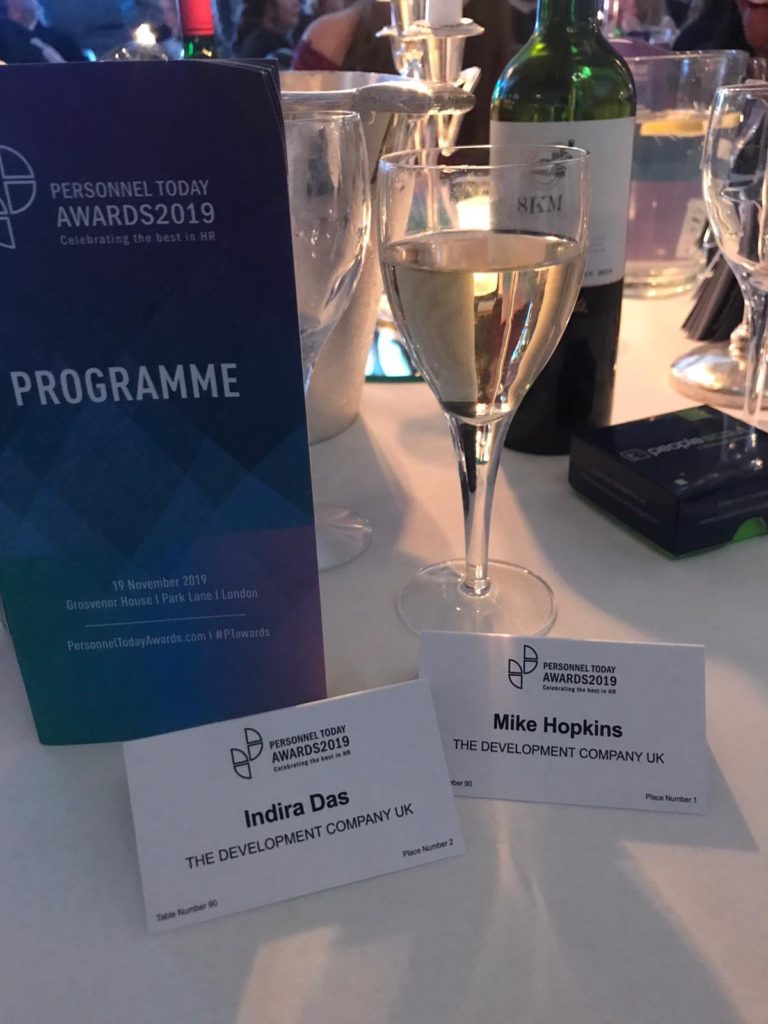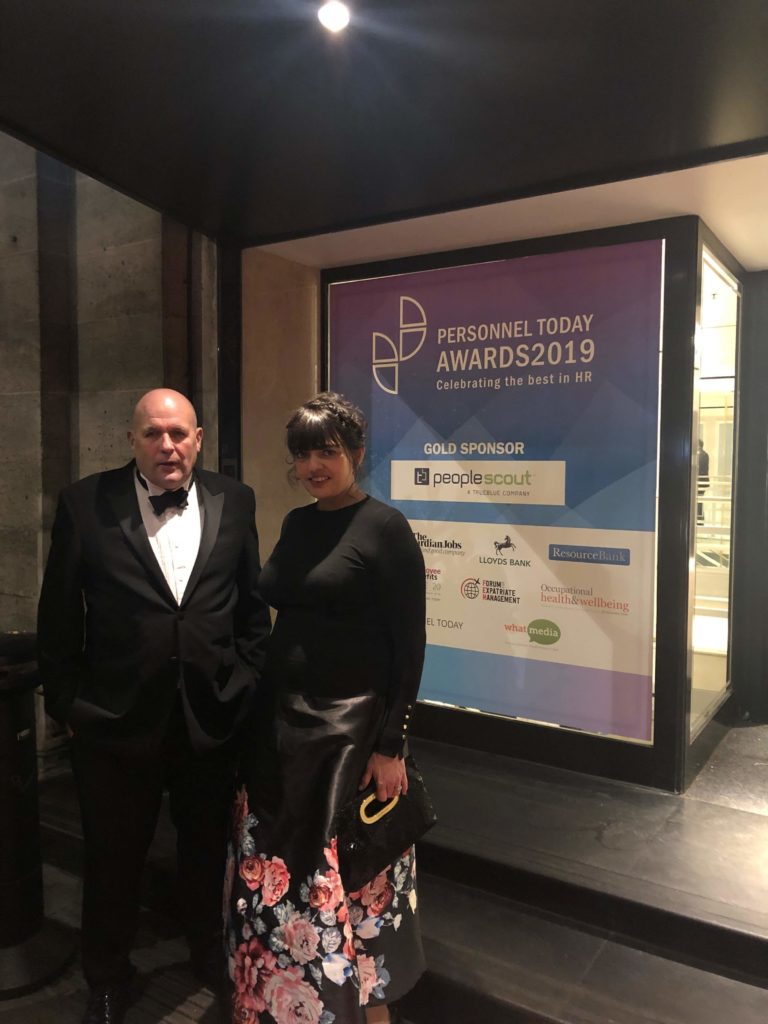 We'd like to say a big congratulations all the winners and the nominees in every category. It was fantastic to meet everyone.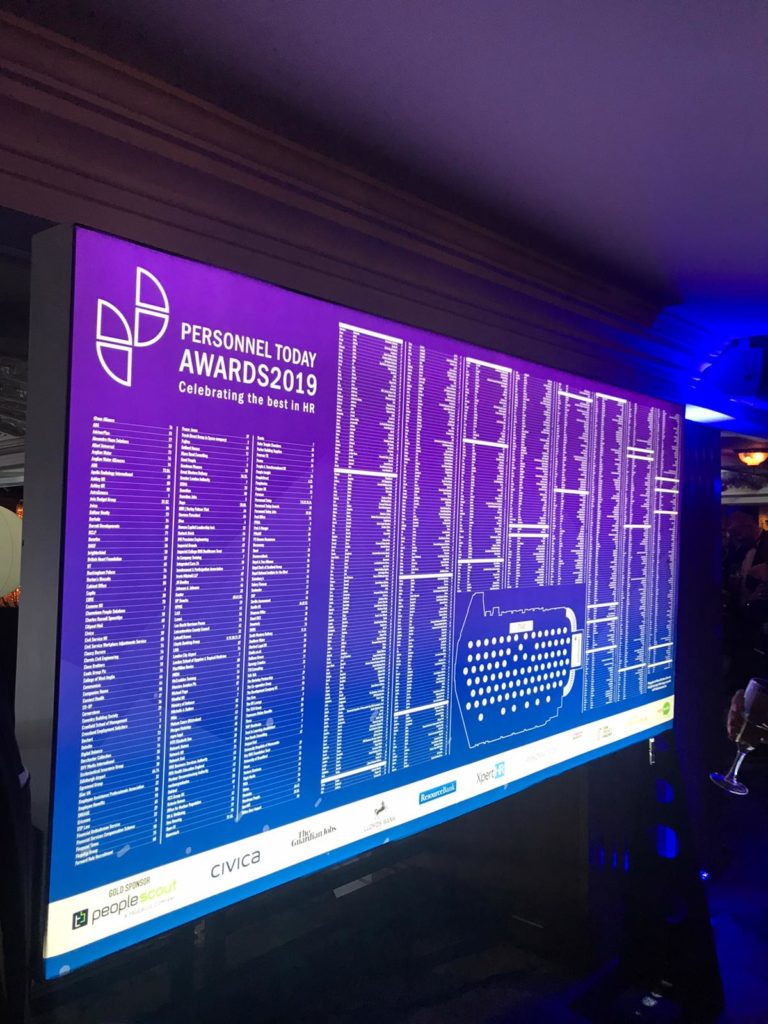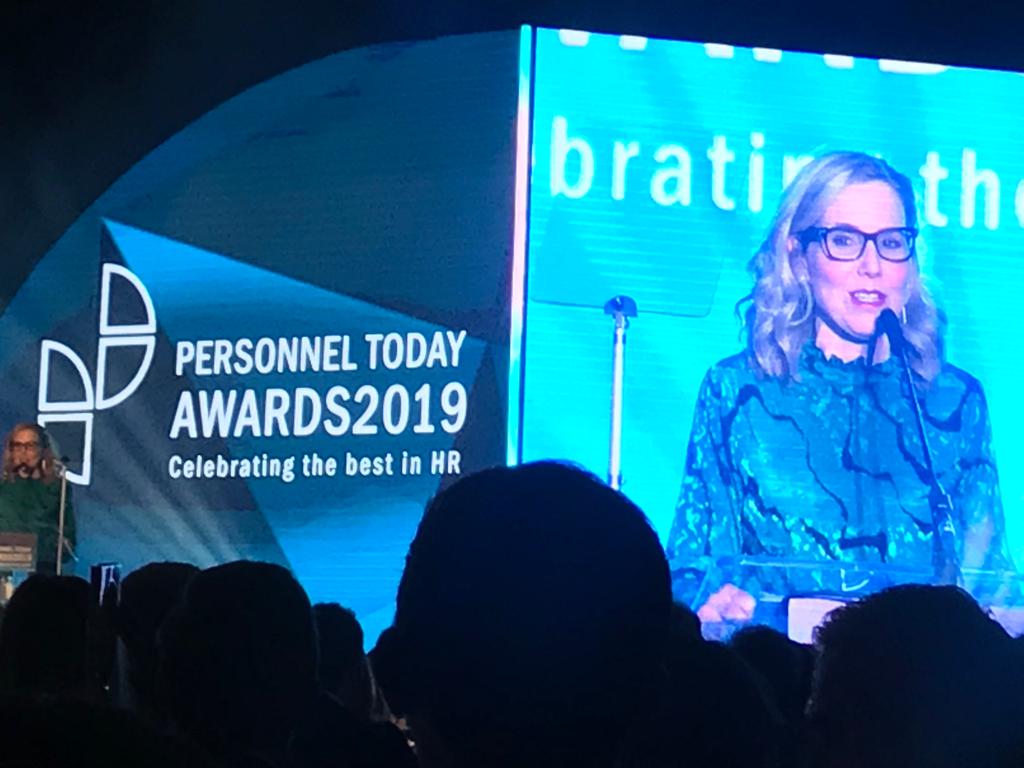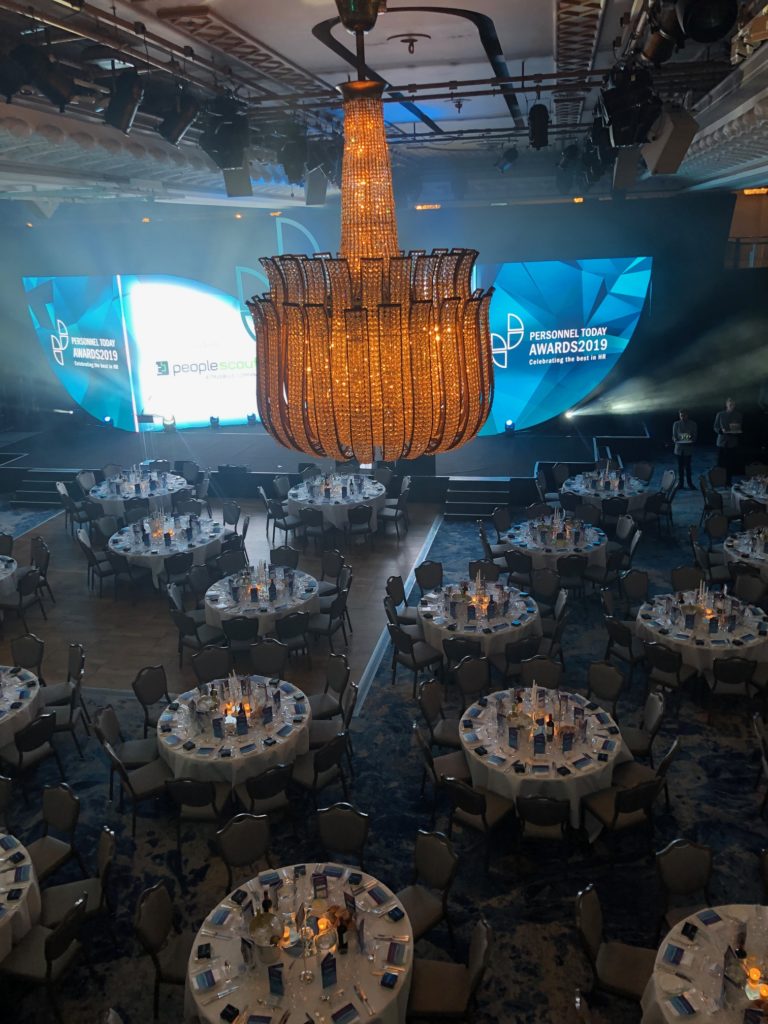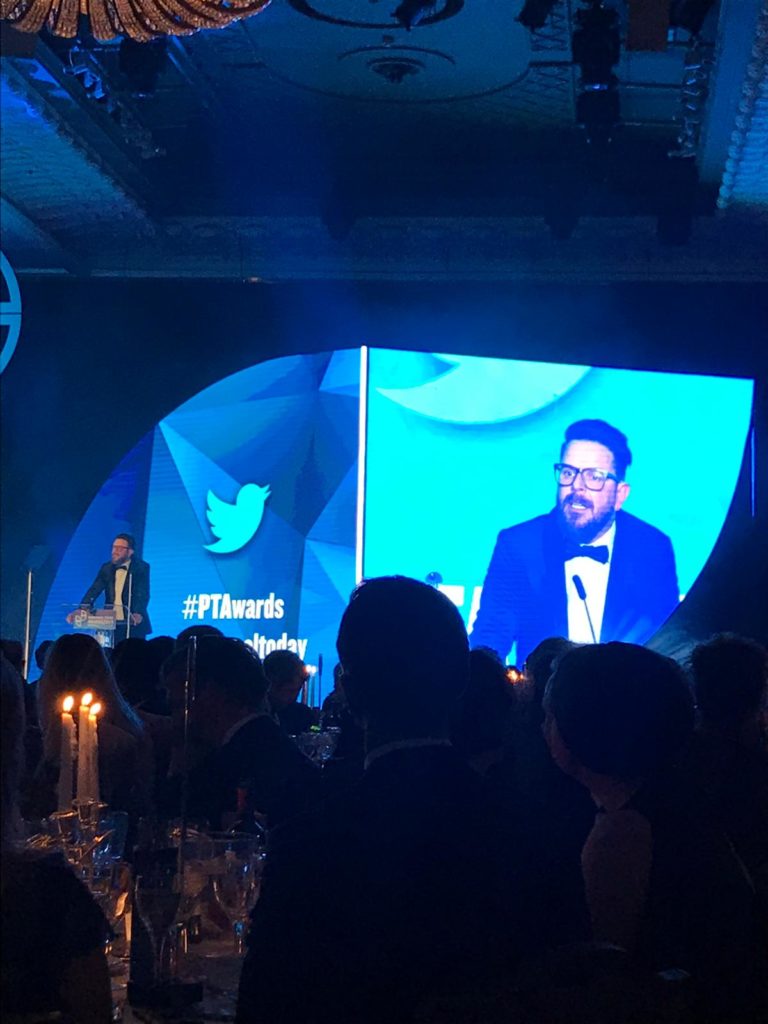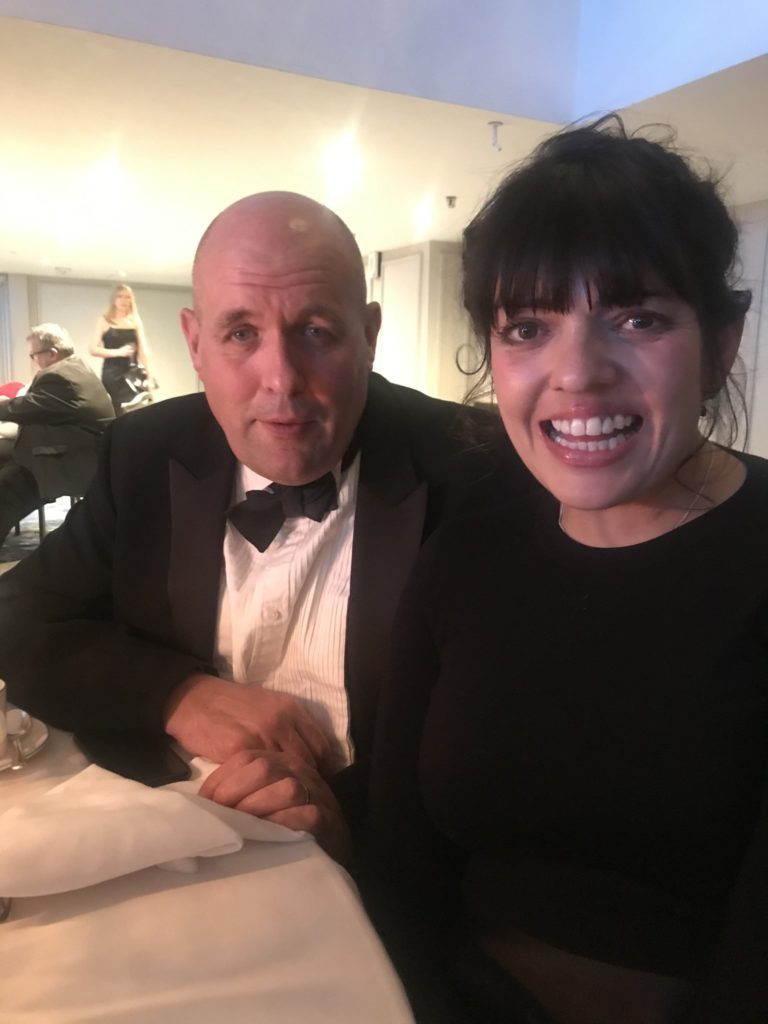 2019 Personnel Today Award Winners
Apprenticeship Employer of the Year
The Co-op
Consultancy of the Year
Egremont Group
Diversity & Inclusion – Private Sector Award
Financial Times
Diversity & Inclusion – Public Sector Award
Financial Services Compensation Scheme
Excellence in HR through Technology Award
University Hospitals of Morecambe Bay NHS Foundation Trust
Excellence in Learning & Development Award
Molson Coors Brewers UK & Ireland
Excellence in Public Service HR Award
Network Homes
Employee Benefits Award
Dunelm
Employee Engagement Award
Brighterkind
Employer Branding Award
SAP
Employment Law Firm of the Year
Irwin Mitchell
Graduate Scheme of the Year
Civil Service Fast Stream and Early Talent
Health & Wellbeing Award
South Western Railway
HR Director of the Year
Fiona Deal, Network Homes
HR Impact Award
KP Snacks
HR Supplier Partnership Award
KPMG
HR Team of the Year
Studio.co.uk
Innovation in Recruitment Award
DSTL
L&D Team of the Year
Mitchells & Butlers
Managing Change Award
Great Western Railway
Sustainable Business Award
Reconomy
Talent Management Award
Fresh Direct Group (a Sysco company)
Overall Winner
The Co-op
If you would like more information about how we can help you to develop your apprentices and graduates, please get in touch today: +44 (0)1437 721879.